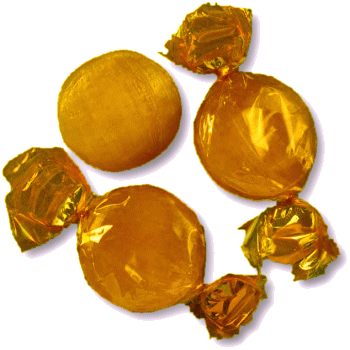 WELCOME TO An Entertainment Site for Scottish Country Dancers - Enjoy the curated selection of theme-related dances for celebrations and holidays, or find a dance associated with a special calendar day, or EVEN your own birthday!
Butterscotch Pudding Day
Sep 19
Other Scottish Country Dances for this Day
Today's Musings, History & Folklore
"Faith, it's naethin' very pitiful, it's naethin' very funny
But there's Hieland Scotch, Lowland Scotch,
Butterscotch and honey."

~ McGinty's Meal and Ale, Traditional
Do you know difference between butterscotch, caramel, toffee, and dulce de leche? Caramel is made with white sugar, heavy cream, butter and vanilla; while butterscotch substitutes brown sugar for white. Toffee can be considered butterscotch cooked to the hard crack stage, and dulce de leche is a caramel-colored sauce made from slow cooking of white sugar and cow or goat's milk. Interestingly, the term "butterscotch" does not refer to the addition of whisky but to the original harder candy version which would be "scotched" or "scored" in a criss-cross pattern to make cutting into pieces easier. The butterscotch aromas and flavours named in whiskies derives from the compound diacetyl, a natural product of yeast fermentation. Of course, you can always improve your butterscotch recipe by adding a little whisky! 🥃 🧈 🍯
Butterscotch and Honey
This is the dance which inspired this website's name as both butterscotch (and honey) are favorite sweets, especially butterscotch!
​
Food historians have several theories regarding the name and origin of this confectionery, but none is conclusive. One explanation is the meaning "to cut or score" for the word "scotch", as the confection must be cut into pieces, or "scotched", before hardening.
Have you ever wondered about the difference between butterscotch, caramel, toffee, and dulce de leche?
Caramel is made by slowly cooking white granulated sugar until it melts and turns a golden, coppery shade, the color of an old penny. Cooked just to the point of being slightly burnt, caramel has a distinctive, smoky flavor with the barest hint of bitter sweetness. Then, heavy cream is swirled in, creating a thick, smooth sauce. A sprinkle of salt and a dash of vanilla, dark rum or bourbon are often added to enrich its flavor.
Butterscotch is made by melting dark brown sugar and butter together, sometimes with a little lemon juice or cream of tartar. The molasses in the brown sugar and the acid in the lemon juice mellow any excess sugariness and highlights the buttery flavor. Sometimes, golden syrup, or corn syrup, is added to prevent butterscotch from crystallizing and becoming too gritty.
​
Toffee is butterscotch that has been cooked to the hard-crack stage.
To make dulce de leche, unlike caramel in which the sugar is caramelized first before cream is added, sugar and milk (instead of cream) are boiled together, cooking down to a fudgy, golden paste with a distinctive milky, sweet flavor. Baking soda is often added in the beginning to boost the golden brown color. The longer the dulce de leche cooks, the darker and thicker it becomes.
For a butterscotch-honey candy recipe, click the vintage Butterscotch Lifesavers ad. And for another delicious recipe for a self-saucing butterscotch pudding with honeycomb ice-cream, click the picture!
To see the dance performed by The Lisbon-Telheiras Scottish Country Dance Group in 2015, click the video below.