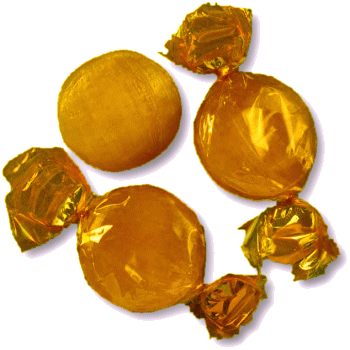 WELCOME TO An Entertainment Site for Scottish Country Dancers - Enjoy the curated selection of theme-related dances for celebrations and holidays, or find a dance associated with a special calendar day, or EVEN your own birthday!
"The Haggis Feast," Alexander Fraser (1786-1860)
This painting depicts the poet Robert Burns with his wife and four of their children gathered around a table upon which a Haggis is prominently placed.
With the Burns family at the table are their friends Douglas Graham seated opposite, Gavin Hamilton, owner of Mossgeil Farm, seated on the right and Mr & Mrs Cunningham.
​
The Haggis
​
The haggis has been piped in and presented.
"O what a glorious site, Warm-reekin, rich!"
​
After you've admired it a bit and had your fill, select from one of the many Scottish Country Dances honoring its place in the evening.
​
​
Also, there are a few hidden haggis on this page. Can you find ALL FOUR OF them? Move your cursor over the one below for a peek at the real animal. Then hunt for more like it.
Click on the PORTRAIT BELOW TO HEAR THE FAMOUS ADDRESS WHILE YOU HUNT!
​
AND FOR MORE OF THE VERY RARE ART DEVOTED TO THE HUMBLE HAGGIS, VISIT OUR COMPANION SITE FOR THE ONE AND ONLY
Selected Dances
(click for more holiday folklore and background information)
Suet, spices, onions, oatmeal and a sheep's pluck - heart, liver and lights - all boiled in a sheep's stomach, the haggis is a dish whose origins have been hotly disputed by food historians over the last decade. Regardless, this humble food is generally considered distinctly and de facto Scottish, no less for the regional ingredients than for the general reverence and good humour associated with this humblest of peasant foods. Similar but less celebrated variations include the Pölsa (Sweden), Hakkemat (Norway), Niania (Russia), and Chireta (Aragon). Tonight ends Haggis Hunting season, so if you've been lucky enough to bag one for tonight's toasts and feasting, approach and address your haggis boldly! It's "offaly" tasty! 🏴󠁧󠁢󠁳󠁣󠁴󠁿
It's Open Season for all Haggis Hunters! Whether you are an old hand at trapping this wily beast or this is your first attempt, remember that you have until Burns Night, January 25th to bag your haggis. Also note that although it is legal to catch and eat most types of haggis including the Hebridean Haggis and the Lewis Haggis, the "Shaggy Lowlands Haggis" and the "Urban Striped Haggis" are protected by law. If your sympathies lie with the poor beasties or if your diet requires a meatless option, there are now vegetarian, vegan, and gluten-free options for a mock-haggis! Also, for Californians, a recent law was passed now making it legal to eat road-kill haggis. What's your fancy?
Chieftain of the Pudding Race Index of Dances
(click for dance description or cribs)