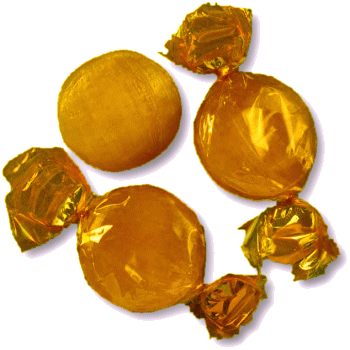 WELCOME TO An Entertainment Site for Scottish Country Dancers - Enjoy the curated selection of theme-related dances for celebrations and holidays, or find a dance associated with a special calendar day, or EVEN your own birthday!
The Outlaw James MacPherson by Glenfiddich Artist in Residence, Qi Xing
the Outlaw Jamie MacPherson
Nov 16
Other Scottish Country Dances for this Day
Today's Musings, History & Folklore
"I've spent my life in rioting,
Debauch'd my health and strength,
I squander'd fast, as pillage came,
And fell to shame at length.

Chorus: Sae rantingly, sae wantonly, Sae dauntingly gaed he;
He play'd a tune, and danc'd it roon'
Below the gallows-tree.

My father was a gentleman,
Of fame and honour high,
Oh mother, would you ne'er had borne
The son so doom'd to die."

~ MacPherson's Lament
James MacPherson (1675–1700) was a Scottish outlaw, remembered through his Lament or Rant, a version of which was rewritten by Scottish poet, Robert Burns. The original version of the lament is alleged to have been written by Macpherson himself in prison on the eve of his execution, November 16th, 1700. MacPherson was said to be the illegitimate son of a Highland laird, MacPherson of Invereshie, and a beautiful gypsy girl that the laird met at a wedding. MacPherson acknowledged the child and reared in his own house. After the death of his father, who was killed while attempting to recover a "spread" of cattle taken from Badenoch by reivers, Jamie was reclaimed by his mother's people. He grew up "in beauty, strength and stature rarely equaled" and became known as a man of uncommon personal strength as well as an expert swordsman, renowned fiddler, and eventually, the leader of his gypsy band. 🎻
MacPherson's Rant
Jamie MacPherson's career of robbery had culminated in a "reign of terror" in the markets of Banff, Elgin and Forres. Apparently under protection of the Laird of Grant, he and his band of followers would come marching in with a piper at their head.
But finally, at the Saint Rufus Fair in Keith MacPherson was attacked by Braco's men, and was captured after a fierce fight. According to the traditional account penned by Jamie himself, a woman dropped a blanket over him from a window, and he was disarmed before he could get free of it.
​
As it was still at that time a criminal offence merely to be an Egyptian (Gypsy) in Scotland, MacPherson was tried under this statue in November of 1700.
​
While under sentence of death in the jail, during the week between his trial and his execution, MacPherson is said to have composed the tune and the song now known as Macpherson's Lament or Macpherson's Rant.
Sir Walter Scott says that MacPherson played it under the gallows, and, after playing the tune, he then offered his fiddle to anyone in his clan who would play it at his wake. When no one came forward to take the fiddle, he broke it – either across his knee or over the executioner's head – and then threw it into the crowd with the remark, "No one else shall play Jamie MacPherson's fiddle".
​
It is universally believed in the northeast of Scotland that a reprieve was on its way to Banff at the time of the execution. The legend has it that Duff of Braco saw a lone rider coming from Turriff and correctly assumed that he carried a pardon for Jamie from the Lord of Grant. As the story goes, he then set about turning the village clock 15 minutes ahead and so hanging MacPherson before the pardon arrived.
​
For more about "the clock that hanged MacPherson," click the clock as it stands today!
​
To see the dance performed by the Extreme Location Dancers, At Coul House Hotel, 2016, see below.