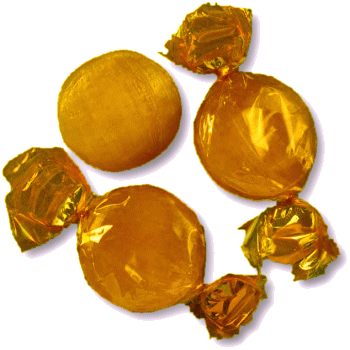 WELCOME TO An Entertainment Site for Scottish Country Dancers - Enjoy the curated selection of theme-related dances for celebrations and holidays, or find a dance associated with a special calendar day, or EVEN your own birthday!
Flora MacDonald's Introduction to Bonnie Prince Charlie, by Alexander Johnston (1815–1891)
Bonnie Prince Charlie & Flora MacDonald's Escape
Jun 27
Other Scottish Country Dances for this Day
Today's Musings, History & Folklore
Far over yon hills of the heather sae green
An' doun by the corrie that sings to the sea,
The bonnie young Flora sat sighin' her lane,
The dew on her plaid an' the tear in her e'e.
She look'd at a boat wi' the breezes that swung,
Away on the wave like a bird on the main,
An' aye as it lessen'd she sigh'd an' she sung,

"Fareweel to the lad I shall ne'er see again;
Fareweel to my hero, the gallant and young,
Fareweel to the lad I shall ne'er see again."

~Traditional, Lament of Flora MacDonald, by James Hogg, the Ettrick Shepherd, to a tune written by Niel Gow Junior
Flora MacDonald is immortalized in Jacobite ballads and legends for her part in helping Charles Edward, Bonnie Prince Charlie, the Stuart claimant to the British throne, escape from Scotland after the Battle of Culloden in April 1746. For her part in the escape, she was imprisoned in the Tower of London but pardoned in 1747. Three years later she married Allan Macdonald of Kingsburgh, and in 1774 they emigrated to North Carolina, but returned to Scotland in 1779. Flora MacDonald died on the 5th of March 1790 and is buried at Kilmuir on Skye, her body wrapped in a sheet in which Bonnie Prince Charlie had slept. Samuel Johnson's tribute to her is engraved on her memorial: ' Flora Macdonald. Preserver of Prince Charles Edward Stuart. Her name will be mentioned in history and if courage and fidelity be virtues, mentioned with honour.'
Flora's Fancy
June 27, 1746 marks the day Flora MacDonald helped Prince Charles Edward Stuart to escape Scotland following the Battle of Culloden.
​
During the Jacobite Risings, in June 1746, at the age of 24, Flora was living on the island of Benbecula in the Outer Hebrides when Bonnie Prince Charlie took refuge there after the Battle of Culloden. The prince's companion, a Captain Conn O'Neill of The Feeva, County Antrim, son of Captain Conn Modera of the O'Neills of Clannaboy, sought her assistance to help the prince escape capture. They were distant relatives and had met at the home of their mutual relative, Ambrose O'Neill of Ballybollan. The island was controlled by the Hanoverian government using a local militia, but the MacDonalds were secretly sympathetic with the Jacobite cause.
​
After some hesitation, Flora promised to help the prince escape the island. At a later period she told the Duke of Cumberland, son of George II and commander-in-chief in Scotland, that she acted from charity and would have helped the duke himself were he in defeat and in distress.
​
The commander of the local militia was her stepfather, Hugh MacDonald. The commander gave her a pass to the mainland for herself, a manservant, an Irish spinning maid, Betty Burke, and a boat's crew of six men. The prince was disguised as Betty Burke.
​
After a first repulse at Waternish, Skye, the party landed at Kilbride, Skye, within easy access of Monkstadt, the seat of Sir Alexander MacDonald. The prince was hidden in rocks while Flora MacDonald found help for him in the neighbourhood. It was arranged that he be taken to Portree, Skye and from there taken to Glam on the island of Raasay. The talk of the boatmen brought suspicion on Flora MacDonald, and she was arrested and brought to London for aiding the prince's escape. After a short imprisonment in the Tower of London, she was allowed to live outside of it, under the guard of a "messenger" or gaoler. When the Act of Indemnity was passed in 1747 she was released.
​
Her bravery and loyalty had gained her general sympathy, increased by her good manners and gentle character. Dr Johnson, who met her in 1773, the year before she moved to America, described her as "a woman of soft features, gentle manners, kind soul and elegant presence." He also paid the tribute that is engraved on her memorial at Kilmuir: "...a name that will be mentioned in history, and if courage and fidelity be virtues, mentioned with honour."
​
In 1774, she and her husband emigrated to North Carolina. During the American War of Independence Captain MacDonald served the British government in the 84th Regiment of Foot (Royal Highland Emigrants).
​
She is also remembered through the Scottish Highland Dance, "Flora MacDonald's Fancy" choreographed in her honour, supposedly based on a dance she performed for Bonnie Prince Charlie.
​
For a video of the dance performed by members of the RSCDS in Tucson, Arizona, in 2015, see below.
​
For more about Flora MacDonald's life, click the painting below "Prince Charlie's Farewell to Flora MacDonald, 1746" by Irish artist George William Joy (1844-1925).