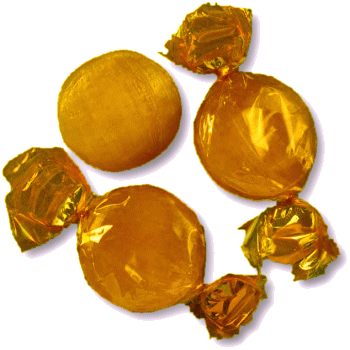 WELCOME TO An Entertainment Site for Scottish Country Dancers - Enjoy the curated selection of theme-related dances for celebrations and holidays, or find a dance associated with a special calendar day, or EVEN your own birthday!
Other Scottish Country Dances for this Day
Today's Musings, History & Folklore
"The rose of all the world is not for me.
I want for my part
Only the little white rose of Scotland
That smells sharp and sweet—and breaks the heart."

~ The Little White Rose, Hugh MacDiarmid, (1892-1978)
For Rose Day, we remember the white rose of Scotland, the thorny wild rose. A popular Scottish emblem since the time of Charles Edward Stuart or 'Bonnie Prince Charlie' (1720-1788), it may have been the original source of the Jacobite white cockade. The white wild rose is a member of the Rosa spinossissima/Rosa pimpinellifolia species, referred to as Scots, Scotch, or Burnet roses. These were much admired and cultivated during the time of the Napoleonic wars, with many hybrids named for characters in Walter Scott's novels. With the advent of the less thorny tea roses, they fell out of favor during the latter part of the 19th century, but are now undergoing a revival by breeders, while rose hunters seek antique cultivars still thriving in backyard gardens. 🌹

The Bonnie White Rose
Throughout Britain, Europe and Asia, Rosa spinosissima (Syn. Rosa pimpinellifolia), also known as the Scots Rose, Scotch Rose or the Burnet rose, is found on coastal sand dunes and limestone heath.
Next to the thistle, Rosa spinosissima is probably Scotland's most emblematic native plant. It has been used as a Scottish emblem since the time of Charles Edward Stuart (Bonnie Prince Charlie - 1720-1788) and may have been the source of the Jacobite white cockade.
​
This hardy rose is the parent of many garden hybrids which have a strong fragrance. One particularly old variety with double purple-lilac flowers named 'Mary Queen of Scots' is said to have been brought to Scotland by Mary Stuart (1542-1587) from France in 1561.
The first coloured variants of R. spinosissima were found in the wild and described in the 17th century but no double forms were available from nurseries until the early 19th century.
In 1822, their early history was recorded by Joseph Sabine:
​
"In 1793, Robert Brown and his brother transplanted some of the wild Scots Roses from Kinnoull Hill, near Perth, Scotland, into their nursery of Dickson and Brown. One of these bore flowers slightly tinged with red and a seedling raised from that plant bore flowers with more petals than normal. Through a repeated process of sowing seed and selection from the seedlings, semi-double forms were obtained and they had eight good double cultivars to propagate and sell by 1803."
Robert Brown made these cultivars available to other nurseries including Robert Austin of Austin & McAslan in Glasgow who bred over 200 new double cultivars by the mid 1820s. Different shades of 'blush' (pink) were the most common, along with white, cream, yellow, red and purple. These colours were combined in cultivars with 'marbled', 'striped' and 'tinged' flowers.
​
The plant is also associated with tartan - the small black hips grown each autumn produce juice which provides a peachy dye if used on its own, and a beautiful purple shade when mixed with alum.
​
This dance, composed by John Drewry, has its title taken from the poem Hame, Hame, Hame by Alan Cunningham. Drewry notes, "Originally I called this dance Rose Among the Heather, then I found that Mr. lain Boyd of New Zealand had composed a dance with this title, so I had to think of a new name for my dance, but, of course, the tune stays the same."
​
For more on Scots Roses, click the poem!