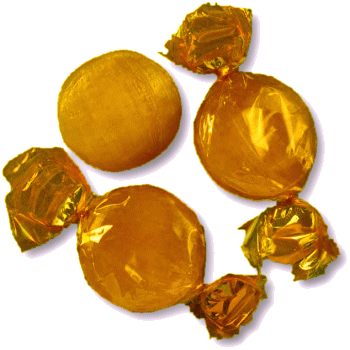 WELCOME TO An Entertainment Site for Scottish Country Dancers - Enjoy the curated selection of theme-related dances for celebrations and holidays, or find a dance associated with a special calendar day, or EVEN your own birthday!
Other Scottish Country Dances for this Day
Today's Musings, History & Folklore
"We trekked and picked until the cans were full,
Until the tinkling bottom had been covered
With green ones, and on top big dark blobs burned
Like a plate of eyes.
Our hands were peppered
With thorn pricks, our palms sticky as Bluebeard's."

~ Blackberry-Picking, Seamus Heaney, 1999
September 12th is Blackberry Day, a traditional berry picking day, related to the statistical date when blackberries reach their peak ripeness in the English Midlands. There are many modern cousins and crosses of blackberries with delicious flavours. The Tayberry is a Scottish cross between a blackberry and a red raspberry, In the US, delicious descendants are the Ollalieberry (a cross between the Black Logan blackberry and the Youngberry, itself a cross between a blackberry, raspberry, and dewberry; and the Marionberry (a cross between the California blackberry, loganberry, and the Ollalieberry). According to traditional folklore in the British Isles, make sure you pick your blackberries before Old Michaelmas Day, also called "Devil's Spit Day", October 10th, traditionally, the last day to pick blackberries before they are fouled by evil spirits!
TBD
Blackberry, Bramble, Bumble-Kite, Bramble-Kite, Bly, Brummel, Brameberry, Scaldhead, and Brambleberry ... whatever name you use for these delicious berries, September 12th is Blackberry Day, a traditional berry picking day.
The name of this dance comes from the traditional tune of the same name.
​
The Tayberry (see photo below) is a cross between a blackberry and a red raspberry, patented in 1979 by Derek L. Jennings of Dundee, Scotland, and named after the river Tay.
​
The fruit is sweeter, much larger, and more aromatic than that of the loganberry, itself a blackberry and red raspberry cross. The tayberry is grown for its edible fruits which can be eaten raw or cooked, but the fruit do not pick easily by hand and cannot be machine harvested, so they have not become a commercially grown berry crop.
​
Tayberries have a naturally high level of pectin, so they're perfect for jam and pie fillings.
​
So if you are harvesting your blackberries today (or before Devil's Spit Day, reckoned on either Michaelmas (September 29th) or Old Michaelmas (October 10th), when blackberries are no longer deemed to be safe, having been fouled by the Devil), and are looking for recipes, try the perfect late summer desert, Michaelmas Blackberry Dumplings, from Lavender & Lovage.
​
Folklore in the British Isles suggests that Michaelmas day (or old Michaelmas Day, October 10th or 11th) is the last day that blackberries can be picked. It is said that when St. Michael expelled Lucifer, the devil, from heaven, he fell from the skies and landed in a prickly blackberry bush. Satan cursed the fruit, scorched them with his fiery breath, and stamped and spat on them (or worse), so that they would be unfit for eating. As it is considered ill-advised to eat them after 29 September, a Michaelmas pie is made from the last of the season.
​
Click the photo below for the recipe.