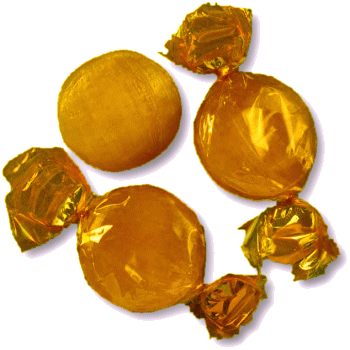 WELCOME TO An Entertainment Site for Scottish Country Dancers - Enjoy the curated selection of theme-related dances for celebrations and holidays, or find a dance associated with a special calendar day, or EVEN your own birthday!
The Christmas Hamper, Robert Braithwaite Martineau (1826-69)
Other Scottish Country Dances for this Day
Today's Musings, History & Folklore
"A Merry Christmas to us all;
God bless us, every one!" ~ A Christmas Carol, Charles Dickens, 1847
Nollaig Chridheil! Happy Christmas! Joyeux Noël! Buon Natale! Zalig Kerstfeest! Frohe Weihnachten! Feliz Navidad! Nollaig Shona Dhuit! Nadolig Llawen! Merii Kurisumasu! Mele Kalikimaka! And wishing everyone a Merry Dancing Christmas this season! 🎄🎅☃️🎁
Happy Christmas
In days gone by, the arrival of a Christmas hamper would be cause for great celebration - traditional gifts might be seasonal favorites such as fruitcake or plum pudding, chocolate, nuts, jams, biscuits, honey, smoked or dried meats, and cheese, or even a Christmas goose!
​
Once the centerpiece of a holiday meal, the Christmas goose is less and less a holiday staple. While there's no official reason behind its decline in popularity, some people blame Charles Dickens' A Christmas Carol, for associated goose with the struggling Cratchit family, turning it into a poor man's supper.
​
Christmas was not officially recognized in Scotland for nearly four centuries. The Puritan English Parliament banned Christmas in 1647 and it did not become a recognized public holiday in Scotland until 1958. However, according to Andrew Halliday, in his 1833 piece Christmas in Scotland, Scots were not discouraged from celebrating Christmas. Halliday wrote:
​
"We remember it stated in a popular periodical, one Christmas season not long ago, that Christmas-day was not kept at all in Scotland. Such is not the case; the Scots do keep Christmas-day, and in the same kindly Christian spirit that we do, though the Presbyterian austerity of their church does not acknowledge it as a religious festival."
​
Halliday's 19th century account went on to describe festive sowans (sweetened oat gruel) ceremonies, "beggars" (actually "strapping fellows") singing Yule song, dances and card parties and children's teetotum games. Despite Puritan rule, some long-time Christmas traditions are preserved. These include burning the Cailleach (a piece of wood carved to look like an old woman's face or the Spirit of Winter) to start the new year fresh; or on Christmas Eve burning rowan tree branches to signify the resolution of any disputes. The Celtic tradition of placing candles in windows was also done in Scotland to welcome "first footers" (strangers, bearing a small gift) into the home. Traditional dishes also continue to be featured at Christmas lunch and throughout the holidays, including Cock-a-Leekie soup, smoked salmon, beef or duck, Clootie dumplings, black buns, sun cakes, Christmas pudding and Cranachan.
​
Whatever your holiday tradition or favorite meal, we wish you a Merry and Happy Dancing Christmas!
​
For a list of how to say Merry Christmas in the language of your choice, click the graphic!