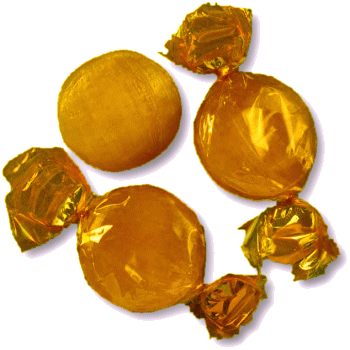 WELCOME TO An Entertainment Site for Scottish Country Dancers - Enjoy the curated selection of theme-related dances for celebrations and holidays, or find a dance associated with a special calendar day, or EVEN your own birthday!
St. Patrick's Season
Mar 16
Other Scottish Country Dances for this Day
Today's Musings, History & Folklore
"Only Irish coffee provides in a single glass all four essential food groups: alcohol, caffeine, sugar and fat."

~ Alex Levin
Irish Coffee (coffee, cream, sugar, and spirits) became popular in the 19th century coffee houses. Today, Bailey's Irish Cream, introduced in 1974, can provide you with all of these components (with the addition of chocolate, vanilla, and burnt sugar)! Interestingly, the term 'Scotch Coffee' historically has nothing to do with either whisky or coffee! Scotch Coffee was drunk in times of hardship when supplies of coffee had run out. It consisted of hot water, milk, sugar and a handful of burnt breadcrumbs. This hardscrabble concoction was "popular" from the time coffee was first introduced into the UK, the name derived from the alleged tight-fistedness of the Scots. Who knew? Sláinte! ☘️ 🇮🇪 ☕
Bailey's Irish Cream
It's St. Patrick's Day Season! Why not dress up your coffee a bit!
Irish coffee is a cocktail consisting of hot coffee, Irish whiskey, and brown sugar topped with thick cream.
The most well known story of the origin of Irish coffee gives credit to Joe Sheridan, a head chef in Foynes, County Limerick. The coffee was conceived after a group of American passengers disembarked from a Pan Am flying boat on a bitterly cold winter evening in the 1940s. Sheridan added whiskey to the coffee to warm the passengers, telling them it was "Irish coffee."
By the early 1950s, a travel writer for the San Francisco Chronicle, brought the Irish coffee to the United States after drinking it at Shannon Airport. He worked with the Buena Vista Cafe in San Francisco to start serving it on November 10, 1952, and helped the bar owners recreate the Irish method for floating the cream on top of the coffee.
One of the products that has become synonymous with Irish Coffee is the cream and whiskey liqueur, Baileys Irish Cream, launched in 1974. As is the case with milk, Bailey's Irish Cream will curdle whenever it comes into contact with a weak acid. However, some cocktails call for just that! The Cement Mixer, a shot of Bailey's mixed with lime juice, is sometimes on the list of worst ever cocktails. The drink is traditionally ingested by taking the shot of Bailey's, holding it in the mouth, then sipping the lime juice and mixing both liquids either by swirling them around in the mouth or shaking the head.
There are many popular Scottish cream and whisky liqueurs as well, with Columba Cream leading the pack.
To make a Scottish version of Gaelic coffee or Café au Drambuie, one of the following Scottish Cream liqueurs might do:
Heather Cream
Atholl Brose
Edradour Cream
Arran Gold
Magnum Cream
Columba Cream
Drambuie Cream
Drumgray Cream
Or if dessert is more your style, click the Baileys below for some delicious dessert variations.