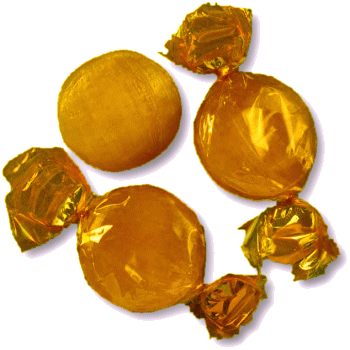 WELCOME TO An Entertainment Site for Scottish Country Dancers - Enjoy the curated selection of theme-related dances for celebrations and holidays, or find a dance associated with a special calendar day, or EVEN your own birthday!
Other Scottish Country Dances for this Day
Today's Musings, History & Folklore
"An apple a day keeps the doctor away."

~ Traditional
Amongst apple varieties, the strawberry-flavoured 'Worcester Pearmain' has an impressive history. An early season English cultivar of the domesticated apple, it was developed in Worcester, England, by a Mr. Hale of Swanpool in 1874 and was once the most popular cultivar in England for early autumn harvest. In addition to popular apples with nods to Scottish ancestry (either by cultivar or breeder) such as the McIntosh (Canada's national apple) and the Braeburn apple, some heritage apple varieties developed or grown extensively through Scotland include names that would be perfect for Hallowe'en eating and apple bobbing including: Cat's Head, Lass O'Gowrie, Scotch Bridget, Stirling Castle, Tower of Glamis, and Bloody Ploughman! It is said that in 19th century Scotland, a gamekeeper shot down a ploughman who was stealing some apples. Those apples, thrown on a trash heap, sprouted a seedling, and the bloody ploughman lived on! Though for sheer entertainment value, it's hard to beat the name of the Dutch apple variety "Nonnetit Bastard" - so if you're in the mind to make a Dutch Apple pie ... 🍎 🍏 🍎
Worcester Pearmain
There are over 7500 varieties of apples, though a much smaller number are cultivated commercially. Amongst apples, there is a a whole host of shapes, color schemes, textures, and flavor profiles.
Currently, in the US, the most popular variety of apples by sale are:
Gala

Red Delicious

Fuji

Granny Smith

Honeycrisp

Golden Delicious

McIntosh

Pink Lady

Braeburn

Ambrosia
While popular varieties in the UK are:
Bramley

Charles Ross

Crispin

Early Victoria

Early Worcester

Ellisons Orange

Epicure

Gibsons Scarlet

Golden Spire

Greensleaves

Howgate Wonder

Ingrid Marie

James Grieve

Jonagored

Jupiter

Katy

Orleans Reinette

Peasgood Nonsuch

Red Gravenstein

Red Victoria

Rev W. Wilks

Ribston Pippin

Rosemary Russett

Spartan

Sturmer Pippin

Sunset

Superb

Tydermans Late Orange

Warners King

Winston
Scotland too has a rich apple-growing heritage, tracing back to the 12th century when orchards were cultivated at abbeys and monasteries across the country.
By the 17th century, large plantations of fruit trees were common on estates and across open land. September harvest meetings of the Caledonian Horticultural Society in Edinburgh offered a chance to display varieties and discuss techniques for better crop yields. By the 1911, the September gathering attracted growers from across Scotland and England and was so large that it had to be held in Edinburgh's vast Waverley Market. One Dundee grower, D & W Croll, displayed more than 100 varieties of apples, only to be outdone by Storrie & Storrie of Glencarse in Perthshire, with 150 different types.
However, industrialisation and the arrival of fruit from overseas led to the loss of at least 90 per cent of Scotland's orchards.
Today, steps are being taken to revive the lost varieties.
For a list of Heritage apples of Scotland, click the apple trees!
Or for a delicious set of recipes for your autumn harvest, try here.