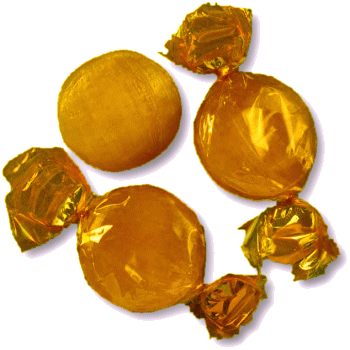 WELCOME TO An Entertainment Site for Scottish Country Dancers - Enjoy the curated selection of theme-related dances for celebrations and holidays, or find a dance associated with a special calendar day, or EVEN your own birthday!
The Tale of Two Bad Mice, Beatrix Potter, 1892
Fancy Mouse & Rat Day
Nov 12
Other Scottish Country Dances for this Day
Today's Musings, History & Folklore
"Wee, sleeket, cowran, tim'rous beastie,
O, what a panic's in thy breastie!
Thou need na start awa sae hasty,
Wi' bickerin brattle!
I wad be laith to rin an' chase thee
Wi' murd'ring pattle!"

~ On Turning her up in her Nest, with the Plough, November 1785, Robert Burns
Are you nice to mice? Do you fancy rats? Pet rats and mice are popular for their intelligence, curiosity, and friendliness. Rats and mice as pets became quite popular during the end of the 19th century, leading to new opportunities for rat catchers. Jack Black (an early pioneer in the rat-catching business) dubbed himself the "Official Rat Catcher of Queen Victoria" (though without a royal decree). While he spent most of his time catching rats, he also collected them and sold them to Victorian women as pets. Along with Queen Victoria, one of his other clients was children's book author (and scientist) Beatrix Potter. Squeak! Squeak! 🐀
Wee Mousie
Fancy Rat & Mouse Day is a day for celebrating the domestic versions of the humble rat and mouse. Not to be confused with wild (black) rats, the Fancy Rat is the domesticated brown rat; while the Fancy Mouse is the domesticated form of the house mouse.
​
A fancy mouse ("fancy" means "hobby" in this context) is a domesticated breed of the house mouse (Mus musculus) usually kept as a type of pocket pet. Fancy mice have also been specially bred for exhibiting, with shows being held internationally. Artificial selection in fancy mice has created a variety of colors and patterns. These include colors like black, chocolate, blue, white, cream, lilac, red, fawn, champagne, cinnamon, golden agouti, silver agouti, silver and dove.
Robert Burns' famous poem, "To a Mouse" celebrates the wilder form and the sentiment expressed "The best laid schemes o' mice an' men / Gang aft agley" have resonated since the poem's publication and influenced other artists and authors. One such was Pulitzer Prize winning California author, John Steinbeck, of Ulster-Scots ancestry, a great admirer of both Robert Burns and Scotland.
Steinbeck's February 1964 letter to Jacqueline Kennedy reflects the author's sense of attachment to the homeland of his Hamilton ancestors and his familiarity with its history: "You talked of Scotland as a lost cause and that is not true. Scotland is an unwon cause."
​
Most of Steinbeck's work is set in southern and central California, particularly in the Salinas Valley and the California Coast Ranges region. His works frequently explored the themes of fate and injustice, especially as applied to downtrodden or everyman protagonists.
His 1937 novel Of Mice and Men tells the story of George Milton and Lennie Small, two displaced migrant ranch workers, who move from place to place in search of new job opportunities during the Great Depression in California, United States.​
Click the pictures (including the 1937 First Edition Book Cover) below for more on this novel.