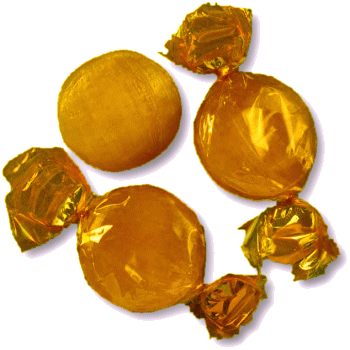 WELCOME TO An Entertainment Site for Scottish Country Dancers - Enjoy the curated selection of theme-related dances for celebrations and holidays, or find a dance associated with a special calendar day, or EVEN your own birthday!
The Great Northeast Blackout of 1965
Nov 9
Other Scottish Country Dances for this Day
Today's Musings, History & Folklore
"Boom Boom!
Out go the lights!"
On the evening of November 9, the Northeast blackout of 1965 affected portions of seven northeastern states in the United States and the province of Ontario in Canada as a result of cascade of safety relays tripping during a particularly cold evening. 30 million people were affected! The same area was affected in 2003, when a race condition in the software of an alarm system caused more than 55 million people to lose power! If you've lost and had your power restored lately, celebrate with a Brooklyn Blackout Cake! For Brooklyn, Ebinger's Blackout Cake was a decades-long institution. Ebinger's Bakery opened in 1898, quickly flourishing with dozens of locations throughout the borough. The signature chocolate dessert had a rabid following among Brooklynites, until the bakery went bankruptcy in 1972. But beware, this famous chocolatey cake is a difficult to make, leaving some bakers with PTSC (Post Traumatic Cake Syndrome)! 💡🔦🍰
We've Nae Electric
November 9th marks the anniversary of one of the earliest mass electrical disruptions, the Great Northeast Blackout of 1965, which holds the record as one of the most massive and disruptive electrical blackouts, affecting over 30 million people in Canada and the American Northeast.
​
Maintenance personnel incorrectly set a protective relay on one of the transmission lines between the Niagara generating station Sir Adam Beck Station No. 2 in Queenston, Ontario. The safety relay, which was to trip if the current exceeded the capacity of the transmission line, was set too low.
​
On Tuesday, November 9th, a significant disruption in the electricity supply affected parts of Ontario, Connecticut, Massachusetts, New Hampshire, New Jersey, New York, Rhode Island, Pennsylvania, and Vermont. Over 30 million people and 80,000 square miles (207,000 km2) were left without electricity for up to 13 hours.
​
Fortunately, a bright full moon provided some natural light.
​
For a corresponding recipe, we have "Blackout Cake" a creation of a famous New York-based neighborhood bakery chain. Blackout cake, sometimes called Brooklyn Blackout cake, is an American chocolate cake filled with chocolate pudding and chocolate cake crumbs, and frosted with chocolate icing. It was invented during World War II by a Brooklyn bakery chain named Ebinger's, in recognition of the mandatory blackouts to protect the Brooklyn Navy Yard.
​
Many bakers have tried to recreate this cake after the closure of this bakery. Click the slice of cake for a recipe that devotees claim comes close, but be warned, this cake is notoriously difficult to make!
​
See below for a well lit version of the dance performed by The Tay Dancers, in 2017.