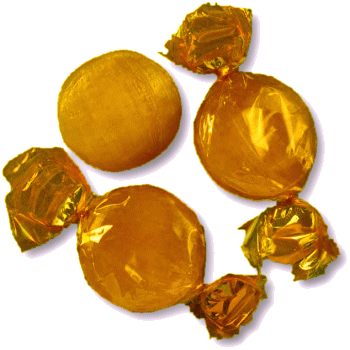 WELCOME TO An Entertainment Site for Scottish Country Dancers - Enjoy the curated selection of theme-related dances for celebrations and holidays, or find a dance associated with a special calendar day, or EVEN your own birthday!
International Bagpipes Day
Mar 10
Other Scottish Country Dances for this Day
Today's Musings, History & Folklore
"And wasna he a rougey, a rougey, a rougey,
And wasna he a rougey, the piper o' Dundee"

~ Traditional
This traditional tune, said to be dated to the Jacobite rising of 1715 where it was one of the melodies used "to stir up the chiefs and their clans to join the Earl of Mar" and is said to refer to a piper named 'Carnegie of Finhaven,' George Farquhar Graham (in his Popular Songs of Scotland, 1887) says of him: "The piper is said to have been Carnegie of Finhaven, who changed sides during the contest in 1715. He was a great coward, if we may believe the Jacobite writers; he certainly ran away at Sheriffmuir, but so many on both sides did the same, that his should not count for much against him."
The Piper of Dundee
March 10th is International Bagpipes Day for a celebration of pipers and traditional tunes!​
​
***
​
The Piper of Dundee
​
The piper came to our town,
To our town, to our town
The piper came to our town
And he played so bonnielie
He play'd a spring the laird to please
A spring brent new from 'yont the seas
And then he gae his bags a squeeze
And played anither key
​
Chorus:
And wasna he a rougey, a rougey, a rougey,
And wasna he a rougey, the piper o' Dundee
​
He play'd "The Welcome Ower the Main"
And "Ye's Be Fou and I'se be Fain"
And "Auld Stuart's Back Again"
Wi' muckle mirth and glee.
He play'd "The Kirk", he play'd "The Queen"
"The Mullin Dhu" and "Chevalier"
And "Lang Awa' But Welcome Here"
Sae sweet, sae bonnielie​
This namesake tune may refer to Carnegie of Finhaven, James Carnegie, who was also the central figure in a precedent-setting trial more than a decade after the Jacobite rising. James, along with a group of gentry had been out celebrating in Forfar in 1728, and were "deep in their cups." Throughout the evening he had endured a number of insults by a Mr. Lyon of Bridgeton, including being pushed into a ditch and spattered with mud.
Finally Carnegie could no longer stand the effrontery, and drawing his sword he prepared to run Bridgeton through. He was prevented doing so by the intervention of Charles Lyon, 6th Earl of Strathmore, who threw himself between the disputants and, in so doing, received a mortal wound from Carnegie from which he died two days later.
Carnegie was tried for murder, but was ably defended by Robert Dundas of Arniston, with the result that the jury found him "not guilty" of premeditated murder rather than the usual verdicts of "proven" or "not proven" in Scottish law, thus setting a precedent.
​
For more on this traditional tune, click the bagpipe collage for notes from the Traditional Tune archive.