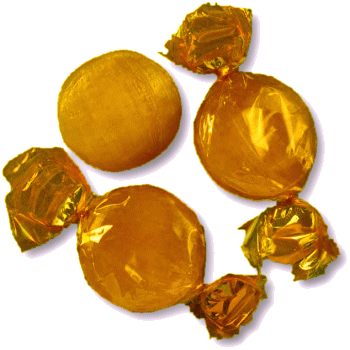 WELCOME TO An Entertainment Site for Scottish Country Dancers - Enjoy the curated selection of theme-related dances for celebrations and holidays, or find a dance associated with a special calendar day, or EVEN your own birthday!
Other Scottish Country Dances for this Day
Today's Musings, History & Folklore
"So she speaks a Wonderful Word to us:
A new day will rise again
From the rosy sky…
Santa Lucia, Santa Lucia."

~ Santa Lucia, Traditional (Swedish Translation)
St. Lucy's Day Celebrated in many countries, and particularly Italy, Croatia, and Scandinavia, Saint Lucy's Day, Luciadagen, is a special feast day of the Yule season. Originally celebrated on the solstice (in the old Julian calendar) It is customary for girls to dress in white dresses with red sashes and to don a crown of candles on a wreath of lingonberries, which are evergreen and symbolize new life after the passing of winter. Other children may dress as Swedish 'tomtar' (gnomes), gingerbread men, and 'stjärngossar' ('star boys') and participate with the rest in carol-singing progressions. Favorite treats for St. Lucy's day are Pepparkakor, ginger snap biscuits, and Lussekatter, saffron buns! Recipe included! 🕯️
St Lucia Strathspey
Saint Lucy's Day, celebrated on the 13th of December commemorates a 3rd-century martyr who according to legend brought "food and aid to Christians hiding in the catacombs" using a candle-lit wreath to "light her way and leave her hands free to carry as much food as possible"
Saint Lucy's Day is tied also to the pre-Christian holidays of the Yule season, and originally coincided with the Winter Solstice. Due to discrepancies in the change from the Julian to the Gregorian calendars, though the solstice now occurs later in the calendar year, the celebration retained its original December 13th date. It has been referred to as "Little Yule."
In more ancient times, the Yule season was not only a time for feasting, drinking, gift-giving, and gatherings, but also a season of awareness and fear of the forces of the dark, yielding a darker counterpart to the customs and traditions which developed later.
Lussinatta, December 13th, was a night in which Lussi, a female being with evil traits, was said to ride through the air with her followers, called Lussiferda.
Between Lussi Night and Yule, trolls and evil spirits, in some accounts also the spirits of the dead, were thought to be active outside. It was believed to be particularly dangerous to be out during Lussi Night. According to tradition, children who had done mischief had to take special care, since Lussi could come down through the chimney and take them away, and certain tasks of work in the preparation for Yule had to be finished, or else the Lussi would come to punish the household.
The tradition of Lussevaka – to stay awake through the Lussinatt to guard oneself and the household against evil, has found a modern form through throwing parties until daybreak.
Today, Saint Lucy's Day is most commonly celebrated in Scandinavia and in Italy. Saint Lucy (called Santa Lucia in Norwegian and Sankta Lucia in Swedish) is represented as a lady in a white dress (a symbol of a Christian's white baptismal robe) and red sash (symbolizing the blood of her martyrdom) with a crown or wreath of candles on her head.
In Norway, Sweden and Swedish-speaking regions of Finland, as songs are sung, girls dressed as Saint Lucy carry cookies and saffron buns (Lussekatt) in a procession, which "symbolizes bringing the light of Christianity throughout the world's darkness."
For a traditional recipe for St. Lucy Buns, click the vintage postcard.