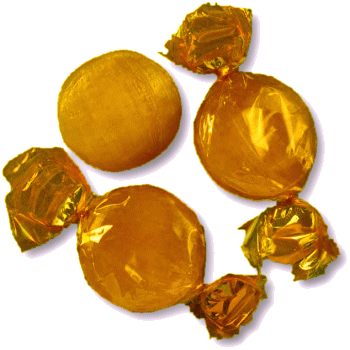 WELCOME TO An Entertainment Site for Scottish Country Dancers - Enjoy the curated selection of theme-related dances for celebrations and holidays, or find a dance associated with a special calendar day, or EVEN your own birthday!
Walt Disney's Peter Pan (1953)
Publication of Peter and Wendy
Dec 27
Other Scottish Country Dances for this Day
Today's Musings, History & Folklore
"The moment you doubt whether you can fly, you cease for ever to be able to do it."

~ J. M. Barrie, Peter Pan
In his early twenties, eccentric Scottish author and playwright J.M. Barrie published three books about old Scotland - Auld Licht Idylls, A Window in Thrums, and The Little Minister - all of which were surprise best-sellers, elevating him in literary circles and opening society's doors. J. M. Barrie set up a celebrity amateur cricket team featuring other literary luminaries, including authors G. K. Chesterton, Arthur Conan Doyle, Jerome K. Jerome, A. A. Milne, and H. G. Wells, called the Allahakbarries. This team's name was a portmanteau of Barrie's name and the mistaken belief that 'Allah akbar' meant 'Heaven help us' in Arabic. On this date in 1904, the first stage production of Peter Pan, The Boy Who Wouldn't Grow Up, opened in London and was an overwhelming success. Allegedly, so many little children were injured, however, by going home and jumping from the furniture that he hastily rewrote the opening scene to explain that fairy dust was required to fly! The namesake novel was subsequently published in 1911. 📙 ✍️ 🧚‍♂️ 🏴‍🐊 📙
Sir J. M. Barrie of Thrums
Today marks the date of the debut of the play Peter and Wendy in by Scottish novelist and playwright, James Matthew Barrie (1860 – 1937), which became the well-loved children's novel about Peter Pan!
The fictional village of Thrums, which is modeled on Barrie's home town of Kirriemuir, appears in his first novels: Auld Licht Idylls (1888), A Window in Thrums (1890), and The Little Minister (1891).
Best remembered for his Peter Pan, a supernatural fantasy about a boy who refused to grow up, Barrie, the son of a weaver, Barrie studied at the University of Edinburgh. He took up journalism, worked for a Nottingham newspaper, and contributed to various London journals before moving to London in 1885.
There he met the Llewelyn-Davies boys who inspired him in writing about a baby boy who has magical adventures in Kensington Gardens (included in The Little White Bird), then to write Peter Pan, or The Boy Who Wouldn't Grow Up, a "fairy play" about this ageless boy and an ordinary girl named Wendy who have adventures in the fantasy setting of Neverland.

Barrie unofficially adopted the Davies boys following the tragic deaths of both their parents. Before his death, he gave the rights to the Peter Pan works to Great Ormond Street Hospital for Children in London, which continues to benefit from them.
To learn more about the famous Peter Pan statue in Kensington Gardens (commissioned by Barrie and erected in 1912), click Margaret Tarrant's (1888-1959) illustration of it, titled "Peter's Friends."