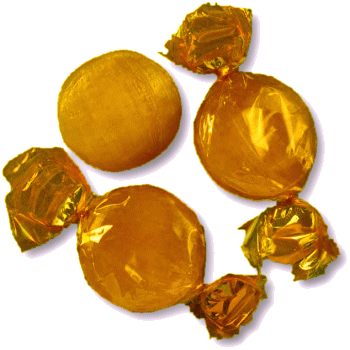 WELCOME TO An Entertainment Site for Scottish Country Dancers - Enjoy the curated selection of theme-related dances for celebrations and holidays, or find a dance associated with a special calendar day, or EVEN your own birthday!
A Visit to a Witch, Edward Frederick Brewtnall (1846 - 1902)
the Season of the Witch
Oct 28
Other Scottish Country Dances for this Day
Today's Musings, History & Folklore
"You've got to pick up every stitch
Oh no, must be the season of the witch"

~ Season of the Witch, Donovan Leitch, 1968
As the saying goes ... "Which witch is which?" Alas, accused and self-proclaimed witches generally have come to a bad end historically. However, the last Scot to be tried under the 1735 Witchcraft Act, Helen Duncan of Callander (1897-1956) lived to tell the tale. Helen was notorious even as a schoolgirl for her dark premonitions and hysterical outbursts. Later while working as a medium, she claimed she could summon spirits by emitting ectoplasm from her mouth, but was exposed and convicted as a fraud as the 'ectoplasm' was, in fact a combination of cheesecloth, rubber gloves and cut-out heads from magazine covers which she pretended to her audiences were spirits. In 1941 Duncan held a seance in which a dead sailor told her the HMS Barham had been sunk. Because this information had not been released to the general public (though was widely known), Duncan was arrested and later imprisoned on charges of seven counts - two of conspiracy to contravene the Witchcraft Act (which made falsely claiming to procure spirits a crime), two of obtaining money by false pretenses, and three of the common law offense of public mischief. Duncan's trial for fraudulent witchcraft was a minor cause célèbre in wartime London. Her conviction and nine month imprisonment almost certainly contributed to the repeal of the Witchcraft Act - the use of court resources and general theatricality of this trial were considered outrageous. Descendants and supporters of Duncan have campaigned on several occasions to have her posthumously pardoned of the witchcraft charges, but the petitions were rejected by the Scottish Parliament in 2001, 2008, and 2012. You just can't win. 🧙‍♀️🧹
Scottish Witch
As a seasonal dance leading up to Hallowe'en, we remember Scottish witch, Isobel Gowdie, "Queen of the Scottish Witches."
​
The witchcraft confessions given by Isobel Gowdie, tried for witchcraft in post-Reformation Scotland, (Auldearn, 1662) are widely celebrated as the most extraordinary on record in Britain. Her detailed confession, apparently achieved without the use of torture, provides one of the most detailed insights into European witchcraft folklore at the end of the era of witch-hunts.
​
Since the confessions were transcribed by Robert Pitcairn and first published in 1833, historians have described the material as remarkable or extraordinary and scholars continue to debate the topic even now. Gowdie is commemorated outside of academia by songs, books, plays and radio broadcasts. The memory of Isobel Gowdie also lives on in a 1990 composition meant as a requiem, The Confession of Isobel Gowdie, by Scottish composer James MacMillan, a work for a large symphony orchestra.
​
Amongst her many detailed claims, Gowdie claimed to have been entertained regularly by the King and Queen of the Fairies, in the land of the elves "under the hills", which she entered through various mounds and caverns. It was the fairies who taught her to fly by climbing beanstalks and cornstraws and shouting, "Horse and Hattock, in the Devil's name!" She also claimed to have the ability to transform herself at will into an animal such as hare or a cat, and to be able to affect the weather.
​
It is unclear whether Gowdie's confession is the result of psychosis, ergotism (hallucinations brought on by ingestion of fungus on cereal grains), or whether she had fallen under suspicion of witchcraft and sought leniency by confessing. Her confession was more detailed than most, and was not consistent with much of the folklore and records of the trials of witches. There is no record of Gowdie being executed, though some scholars consider it probable.
​
For more about Isobel Gowdie, click the the cover art for An Abundance Of Witches: The Great Scottish Witch Hunt by Maxwell Stuart for more on "The Great Witch Hunts" in Scotland!
And for a witch's brew of a Hallowe'en cocktail, click here for the "Black Magic" Martini.