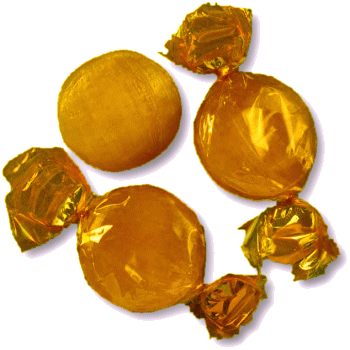 WELCOME TO An Entertainment Site for Scottish Country Dancers - Enjoy the curated selection of theme-related dances for celebrations and holidays, or find a dance associated with a special calendar day, or EVEN your own birthday!
Golden Gate Bridge Day
May 27
Other Scottish Country Dances for this Day
Today's Musings, History & Folklore
"San Francisco, open your Golden Gate
You'll let no stranger wait outside your door
San Francisco, here is your wanderin' one
Saying I'll wander no more. "

~ Theme from San Francisco, Bronislaw Kaper and Walter Jurmann, with lyrics by Gus Kahn, 1936
This song, introduced in the 1936 movie, "San Francisco" (sung by Jeanette MacDonald six times in the film), has become a popular sentimental sing-along at public events, such as the city's annual 1906 earthquake commemoration. It is one of two official city songs, along with the 1950's ballad "I Left My Heart in San Francisco." In addition to its famous bridge, cable cars, unique history and long list of of nicknames, San Francisco's iconic culinary creations and trademark treats leave an indelible memory on visitors and natives alike including such nostalgic specialities as: Green Goddess dressing; San Francisco Sourdough bread; It's It ice cream bars; Ghirardelli Chocolate; Irish Coffee, and of course, Rice-A-Roni, "The San Francisco Treat." Ding! Ding! 🌉
San Francisco Surprise
San Francisco's Golden Gate Bridge opened to the public after five years of construction on May 27, 1937. On that day, "Pedestrian Day," 200,000 bridge walkers crossed the 4,200-foot-long suspension bridge, which spans the Golden Gate Strait at the entrance to San Francisco Bay and connects San Francisco and Marin County.

The concept of bridging the nearly mile-wide Golden Gate Strait was proposed as early as 1872, but it was not until 1921, that engineer Joseph Strauss submitted a preliminary proposal for a combination suspension-cantilever design.
​
Strauss and his workers overcame many difficulties: strong tides, frequent storms and fogs, and the problem of blasting rock 65 feet below the water to plant earthquake-proof foundations. Eleven men died during construction.
​
The companion park, Golden Gate Park, preceded the bridge, opening in the 1870s, and houses historic buildings, scenic meadows and lakes, important monuments, and major museums.
​
Along with William Hammond Hall, a Scotsman, John Hays McLaren (1846-1943) is one of two pioneers responsible for park's being and vision. McLaren presided over the park as its superintendent for 53 years and oversaw a crew of 400 gardeners. Hailing from a farm in Stirling, Scotland, McLaren worked on large estates in the Bay Area for 15 years before joining the park. He is responsible for the continuous rows of eucalyptus trees that still line El Camino Real along the peninsula.
​
And to see what's happening the greater San Francisco Bay Area of interest to the Scottish Country Dance, Highland Dance, Shinty, Piping & Drums and Highland Games community, visit the companion website, Bay Area Bagpipers - Scottish Culture Bay Area or its associated facebook page by clicking the photo of the crowd on the bridge for the 50th anniversary in 1987!