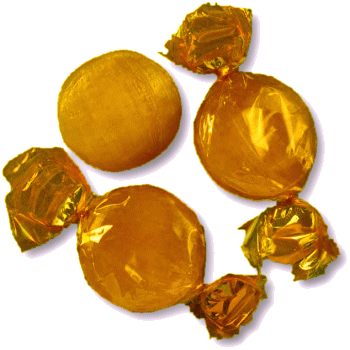 WELCOME TO An Entertainment Site for Scottish Country Dancers - Enjoy the curated selection of theme-related dances for celebrations and holidays, or find a dance associated with a special calendar day, or EVEN your own birthday!
Other Scottish Country Dances for this Day
Today's Musings, History & Folklore
"Nothing more excellent or valuable than wine was every granted by the gods to man."

~ Plato
Are you a connoisseur of the grape? An oenophile? A Merlot fan!? All of the most common red wines, including Cabernet Sauvignon, Syrah, Merlot, and Pinot Noir are descended from just one species of grape: Vitis vinifera, which originated in Eastern Europe. In fact, the oldest-known winery was discovered in a cave in Vayots Dzor, Armenia, and contained a wine press, fermentation vats, jars, and cups dating to c. 4100 BC! The parentage of the Merlot grape has been the subject of much research. One wine parent has been determined to be that of a Cabernet Franc and a half-sibling of Carménère, Malbec and Cabernet Sauvignon. The identity of the second parent of Merlot has been recently identified by DNA analysis, from vines growing in an abandoned vineyard in Saint-Suliac in Brittany, as the mother of Merlot! Cheers! 🍷🍇

Red Wine & Straight Lines
A most popular grape and wine, Merlot has its own designated day!
For Merlot Day, we highlight a red wine dance by Artistic Director of The Red Thistle Dancers, Jennifer Kelly, dedicated to a longtime member of the troupe, Fred DeMarse, a Country and Highland Dance teacher himself, a devotee of red wine (and stickler for straight set lines).
​
The actual colour of the red wines can range from intense violet (typical of young wines), through to brick red (for mature wines) and shades of brown (for older red wines).
​
Merlot is the most widely planted grape in Bordeaux. In fact, 62% of all Bordeaux vineyards are planted to Merlot. Merlot offers flavors of truffle, violet, chocolate, mocha, bacon, pepper, plums, licorice, black cherries, blueberries, black raspberries and blackberries as well as jam, which depends on the levels of ripeness the fruit was allowed to achieve.
​
The popularity of Merlot was impacted from a single line in the 2004 film Sideways, when Thomas Haden Church's womanizing character Jack tries to get Paul Giamatti's wine snob character Miles to join him and drink a glass of Merlot.
​
Miles' retort — "If anyone orders Merlot, I'm leaving, I am NOT drinking any (expletive) Merlot!" The fascinating negative impact on Merlot sales resulted in an economic term known as the "Sideways Effect."
​
Lovers of Merlot, however, were not deterred. And although analysis has shown that the film did indeed have negative impact on the consumption of Merlot, while increasing the consumption of Pinot Noir (which was praised in the film), there was an overall increase in red wine consumption.

People often enjoy red wine and chocolate together. For an intriguing pairing of the two in a single dessert, click the picture below for Red Wine Brownies, which calls for Merlot!
And for a video of the dance performed as a medley as both a strathspey and a jig, click the video below, taken in in 2012 during the Rechberg Weekend (Schwäbisch Gmünd/Germany).