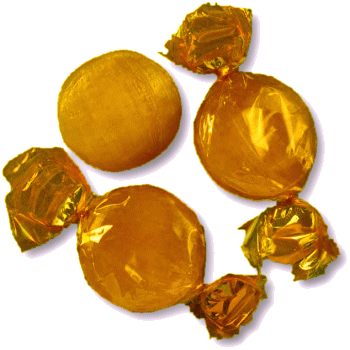 WELCOME TO An Entertainment Site for Scottish Country Dancers - Enjoy the curated selection of theme-related dances for celebrations and holidays, or find a dance associated with a special calendar day, or EVEN your own birthday!
Desserts & Puddings Day
Oct 14
Other Scottish Country Dances for this Day
Today's Musings, History & Folklore
"Roly poly pudding and blackberry pie.
Peter likes the pudding and Polly likes the pie!"

~ Traditional
Do you have nostalgic fondness for old-fashioned puddings and desserts from your childhood? Are you a fan of Jam Roly Poly pudding? Spotted Dick? Even Tapioca Pudding? Or do you cringe at the memory of mid-century modern Jell-o fruit salads (with or without marshmallows) or pale wiggly blancmanges? Well, either way, you're in good company as there are devotees and detractors for every dessert. However, at least in the UK, the current universal favourite pudding is Sticky Toffee Pudding! While in the US, ice cream remains at the top of the list! With many recipes for sticky toffee pudding ice cream and sundaes, you can have the best of this "special relationship". 🍨🎂
Pudding Mixer
In the United Kingdom and some of the Commonwealth countries, pudding can be used to describe both sweet and savory dishes. Unless qualified, however, the term in everyday usage typically denotes a dessert. While elsewhere, pudding may refer to any cream thickened sweet dish.
Of all the puddings and desserts available, you can find fans and foes for each one. Here's a list of the UK's classic and traditional puddings rated from worst to best. Do you agree?
Baked Apples (the effective bottom of the list)

Tapioca, Sago, Semolina (often despised on multiple continents)

Blancmange (too wiggly)

Spotted Dick (enough said)

Christmas Pudding (some people just can't get hold of the holiday spirit)

Eton Mess (presentation issues)

Rice pudding (ok in a pinch)

Sponge (the tipping point into the favourites)

Bread and Butter Pudding (thrifty and delicious)

Baked Alaska (tricky but impressive)

Banoffee Pie (bananas, anyone?)

Creme Brulee (fun to crack the crust)

Jam Roly Poly (comfort food)

Crumble (just like mum makes)

Sweet Pies (everybody loves pie)

Lemon Meringue Pie (tricky to get the meringue just right)

Queen of Puddings (Lemon Meringue's jammy sister)

Steamed Puddings (Ginger! Lemon! Treacle!)

Cheesecake (attracts devotees and detractors)

Treacle Tart (hot or cold!)

Trifle (layered goodness)

Sticky Toffee Pudding (the favourite)
Inspired to heights of culinary fancy in your puddings for the next mixer? Visit The Great British Bake Off's website by clicking the Union Jack cake! There's even a colouring book for calorie-free indulgence!