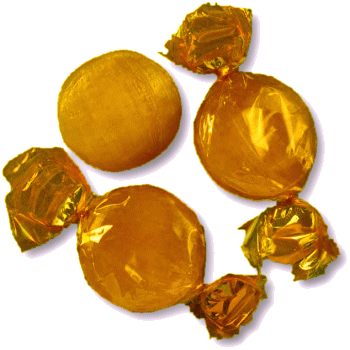 WELCOME TO An Entertainment Site for Scottish Country Dancers - Enjoy the curated selection of theme-related dances for celebrations and holidays, or find a dance associated with a special calendar day, or EVEN your own birthday!
Other Scottish Country Dances for this Day
Today's Musings, History & Folklore
"There are four basic food groups: milk chocolate, dark chocolate, white chocolate, and chocolate truffles."

~ Anonymous
Truffles originated in France in 1895 or 1920, depending on various sources, as a ball of chocolate ganache dusted with cocoa, and was given the name truffle for their resemblance to the dark and rumpled prized mushrooms of the same name. According to legend, French patissier Louis Dufour coined the idea for chocolate truffles on Christmas Day, 1895 in Chambray, France. When he ran out of ideas for Christmas treats he could make to sell to his customers, he chose to try something new. He made up a batch of ganache, shaped it into a round ball, and then dipped it into melted chocolate. He then rolled the chocolate-covered ganache balls in cocoa powder! Besides the classic French truffle, there are now regional variations such as Swiss truffles, European truffles, American Truffles, California Truffles, and even psychoactive Cannabis truffles! But mint is a chocolatier's classic! 🍫 🌱
Mint Truffles
The chocolate mint left on a hotel bed pillow is a familiar site.
​
According to food and Hollywood folklore, this tradition began sometime in the 1950s as a result of a (probably apochryphal) story related to movie star Cary Grant. Actor Cary Grant was staying at the luxurious Mayfair Hotel in downtown St. Louis. He was a frequent guest and often booked the penthouse suite. As the story goes, he invited a special guest to meet him at the suite. When she arrived, she found that that he had laid a trail of chocolates beginning in the sitting room, into the bedroom, across the bed, and onto the pillow.
​
The Mayfair's manager heard about the chocolate gambit and liked the idea so much that he made a chocolate on the pillow one of the hotel's many standard amenities.
​
Whatever the true origin of this custom, hundreds of hotels adopted the gesture, and many travelers look forward to a chocolate mint on their hotel room pillow!
Click the picture below for a recipe to make your own special chocolate mint truffles.