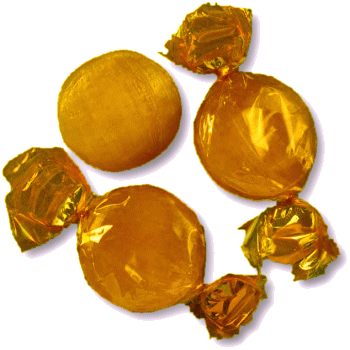 WELCOME TO An Entertainment Site for Scottish Country Dancers - Enjoy the curated selection of theme-related dances for celebrations and holidays, or find a dance associated with a special calendar day, or EVEN your own birthday!
A Fisherman's Daughter by Winslow Homer (1873)
Other Scottish Country Dances for this Day
Today's Musings, History & Folklore
"A woman should never be seen eating or drinking, unless it be lobster salad and Champagne, the only true feminine and becoming viands."

~ George Gordon, Lord Byron (1788-1824)
Ladies, who knew? Get the clarified butter! Lord Byron's opinions notwithstanding, while today considered an expensive delicacy, lobster was once considered a poor man's food, to be fed only to animals, prisoners, and indentured servants! Things reversed in the 19th century, when elegant lobster dishes, such as Lobster Thermidor and Lobster Newberg became popular amongst the elite. 🦞

Lobster in the Pot
September 25th is designated National Lobster Day in the United States, in honor of New England's most celebrated crustacean.
Ironically, In North America, the American lobster did not achieve popularity until the mid-19th century, when New Yorkers and Bostonians developed a taste for it.
Prior to this time, lobster was considered a food of poverty or only as a food for indentured servants or lower members of society in Maine, Massachusetts, and the Canadian Maritimes. Servants commonly specified in employment agreements that they would not eat lobster more than twice per week.
Lobster was also commonly served in prisons, much to the displeasure of inmates. American lobster was initially deemed worthy only of being used as fertilizer or fish bait until well into the 20th century.
Times have certainly changed, the previously undervalued food is now the main ingredient in classic recipes - Lobster Newberg and Lobster Thermidor.
Lobster Newberg, an American seafood dish made with lobster, butter, cream, cognac, sherry, eggs, and cayenne pepper, was invented by sea captain Ben Wenberg who demonstrated the dish at the famous Delmonico's Restaurant in New York in 1876. Refinements were added by the head chef, and Lobster à la Wenberg soon became a very popular menu item. However, an argument between Wenberg and Charles Delmonico resulted in the removal of the dish from the menu. To satisfy patrons' continued requests, it was added back to the menu with a re-rendered name - Lobster Newberg.
Lobster Thermidor is another special occasion French lobster dish consisting of a creamy lobster meat, egg yolks, and brandy (often cognac), stuffed into a lobster shell. It is typically served with an oven-browned cheese crust, typically Gruyère, and a mustard sauce.
Lobster Thermidor was created around 1880 by Auguste Escoffier then working in Maison Maire, a Parisian restaurant near the Comédie-Française. In January 1891, the play Thermidor by Victorien Sardou opened in that same theater. The play took its name from the summer month in the French Republican Calendar during which the Thermidorian Reaction occurred, overthrowing Robespierre and ending the Reign of Terror. The recipe adopted the name after the play gained popularity.
There is a surprising amount of vintage lobster "cheesecake," beautiful women and lobsters in various situations including the famous 1944 "Fresh Lobster" painting by American pin-up artist Gil Elvgren.
Click for a related recipe for Lobster Cheesecake!