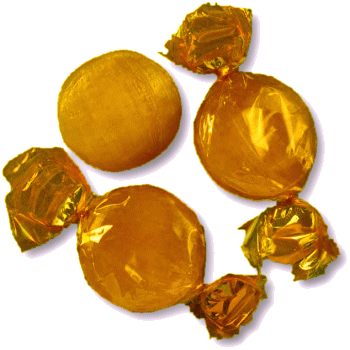 WELCOME TO An Entertainment Site for Scottish Country Dancers - Enjoy the curated selection of theme-related dances for celebrations and holidays, or find a dance associated with a special calendar day, or EVEN your own birthday!
"Lughnasadh," by Nadi Spencer
Other Scottish Country Dances for this Day
Today's Musings, History & Folklore
"It was upon a Lammas night,
When corn rigs are bonie,
Beneath the moon's unclouded light,
I held awa to Annie"

~The Rigs O' Barley, Robert Burns (1759-1796)
The Gaelic festival of Lammas (Lughnasadh) marks the beginning of the new season of harvests. Celebrated in Scotland since medieval times and also known as the 'Gule of August', it was customary on this day to bring to church a loaf made from the new crop. The loaf was blessed and might be employed afterwards in a protection ritual to ensure health and prosperity for people and animals through the next quarter of the Celtic year. One such good luck recipe suggested that the Lammas bread be broken into four bits which were to be placed at the four corners of the barn, to protect the garnered grain from evil spirits. Lammas bread loaves were often made in shapes including wheat, owls, figures of the 'corn god' or personification of the harvest (known as John Barleycorn), and many others. Other symbolic offerings that would appease the spirits included Lammas good luck charms such as a 'besom' (a bundle of twigs), green Lammas ribbons and sprigs of mint. Happy Lammas! 🍞

Lammas Nights
August 1st is Lammas Day, a ancient harvest festival still celebrated today.
​
On this day it was customary to bring to church a loaf made from the new crop, which began to be harvested at Lammastide, which falls at the halfway point between the summer Solstice and Autumn September Equinox.
The loaf was blessed, and in Anglo-Saxon England it might be employed afterwards to work magic: a book of Anglo-Saxon charms directed that the lammas bread be broken into four bits, which were to be placed at the four corners of the barn, to protect the garnered grain.
In the weeks before harvest, communities were at their highest risk of starving, as stocks from the previous harvest came close to being depleted – Lammas Day heralded the new harvest and hopefully a return to times of plenty. In the Every-Day Book (published in 1838), author William Hone described celebrations held by Edinburgh farmers which included the building of towers, with communities competing to knock down each other's towers. This was a boisterous and often dangerous contest, at which participants were occasionally killed and often injured!
​
For more on Lammas customs, click the Lammas owl loaf!