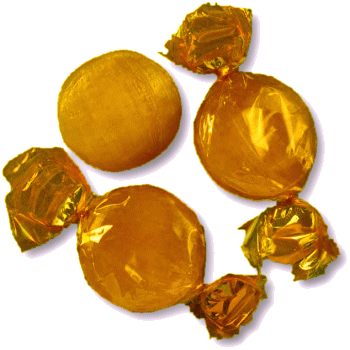 WELCOME TO An Entertainment Site for Scottish Country Dancers - Enjoy the curated selection of theme-related dances for celebrations and holidays, or find a dance associated with a special calendar day, or EVEN your own birthday!
Other Scottish Country Dances for this Day
Today's Musings, History & Folklore
"Nine tailors make a man."

~ Traditional
May 19th is the feast day of the patron saint of bell ringers, St. Dunstan. Campanology, the art of change ringing is the complex practice of ringing a set of tuned and specially configured bells in a controlled manner to produce variations in striking sequences. The phrase "Nine tailors make a man" refers to the custom of ringing church bells for a deceased male. The number of times the bells rang traditionally indicated the deceased person's sex, with a male receiving nine "tellers," or tolls, of the bell. Change ringing originated following the invention of 17th century English full-circle tower bell ringing, when bell ringers found that swinging a bell through a much larger arc than that required for swing-chiming gave control over the time between successive strikes of the clapper. This culminated in the technique of full circle ringing, which enables ringers to independently change the speeds of their individual bells accurately to combine in ringing different mathematical permutations, known as "changes". Although this form of bell music cannot be discerned as a conventional melody, certain recognizable sequences of changes have acquired special names: Rounds, Reverse Rounds, Queens (a sequence which supposedly appealed to Queen Elizabeth I), Tittums (for its ti-tum ti-tum sound), and Weasels (the tune of the refrain to "Pop Goes the Weasel")! Change ringing figures prominently in The Nine Tailors 1934 mystery novel by Dorothy L. Sayers, her ninth story featuring Lord Peter Wimsey. Clang! Clang! 🔔⛪

Hooked on Bells
Clang! Clang!
For May 19, St. Dunstan's Day, the patron saint of bell ringers, we have "Hooked on Bells."
Devised by Irene Paterson (with music composed by Calum MacKinnon) for Rachel Pusey, one of The Red Thistle Dancers, this dance illustrates the movement and motion of ringing bells as well as a crochet motify with "hook" figures, to reflect some of the dance recipient's special pasttimes, crochet and change ringing.
For the dance cribs and avideo performance of this dance by RSCDS Seattle, complete with "oohs" and "ahs" from the audience at the bell-ringing figure, click the bells!
And for a wonderful timeline and video describing the patterning and mathematics of the art of change ringing, in which a band of ringers plays long sequences of permutations on a set of peal bells, click here.
Click the engraving below of "The Six Bell Ringers" (1788) to learn even more about the art, science and history of campanology.

Illustration: Clavis Campanalogia, or, A Key to the Art of Ringing, by William Jones, John Reeves & Thomas Blakemore. London: Printed by William Browne & John Warren, 1788.

This engraving is pasted into the front cover of the Athenaeum's copy of Clavis Campanalogia and depicts six bell ringers engaged in the popular recreation of change ringing. Originally a pasttime invented by youths, it was to become a social craze in seventeenth-century England.
Or for more on bell folklore, click here.