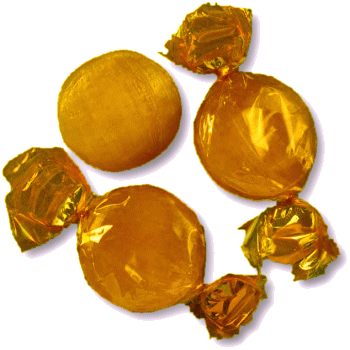 WELCOME TO An Entertainment Site for Scottish Country Dancers - Enjoy the curated selection of theme-related dances for celebrations and holidays, or find a dance associated with a special calendar day, or EVEN your own birthday!
Other Scottish Country Dances for this Day
Today's Musings, History & Folklore
"When shortbread melts on your tongue, you feel the roundness of the butter and the kiss of the sugar and then they vanish. Then you eat another, to feel it again, to get at that moment of vanishing. I eat myself sick on them."

~ Jael McHenry, The Kitchen Daughter
Shortbread originated in Scotland, with the first printed recipe appearing in 1736, from a Scotswoman named Mrs. McLintock. Shortbread was so popular, early Scottish bakers fought to prevent shortbread from being classified as a biscuit to avoid paying a government biscuit tax! Do you have a family or favourite shortbread recipe with just the right proportions of butter, sugar, and flour (and maybe some salt to enhance the flavour)? Or maybe you fancy the occasional addition of chai, rosemary, lemon, or chocolate - flavours compatible with a sweet biscuit. Some recent shortbread trends may not be for everyone. One trendy addition is adding the flavour of Katsuobushi, a smoked, aged and dried skipjack tuna, which gives an unusual umami character! Hmmm ... you have to draw a line in the flour somewhere. Although we have not found the namesake recipe referenced by the dance, included are traditional regional variations such as: Pitcaithly Bannock (almonds, caraway seeds, crystallized orange) and Yetholm Bannock (chopped ginger)! 🧈
Helen's Shortbread
Everyone's favourite biscuit or cookie, shortbread, is known for its buttery goodness and crispy texture. Recipes are passed down in families with secret ratios of the three basic ingredients: butter, flour, sugar (and maybe a pinch of salt). Their sugary cousin, the sugar cookie has a much different texture, flavour, and snap!
Interestingly, during the time when many of the first shortbread recipes were published in the 18th century, they were more elaborate. They were baked with candied citrus peels and garnished with caraway comfits.
In Shetland, it is traditional to break a decorated shortbread cake over the head of a new bride on the entrance of her new house. Brides following this tradition generally prefer a more traditional recipe over the candied sticky peel sort.
Some claim that "traditional" Scottish shortbread is made with farola: "Scottish Shortbread is traditionally made with farola, a free-flowing cream coloured and fine granular powder or flour milled from durum wheat" though research into recipes has not yet supported this claim.
Most shortbread recipes today call for using caster sugar rather than granulated sugar. Note: caster sugar is not powdered sugar (which has added corn starch) . Caster sugar is very fine granulated sugar and commonly used British baking as it dissolves more rapidly leaving a finer texture to the baked good.
Click the "Keep Calm and Eat Shortbread" poster for recipe variations for three different traditional shortbread textures, gritty, fine, and melting, as well as additions for classic shortbread variations for:
Pitcaithly Bannock (almonds, caraway seeds, crystallized orange)

Yetholm Bannock (chopped ginger)
All recipes are from Catherine Brown's "A Year in a Scots Kitchen."