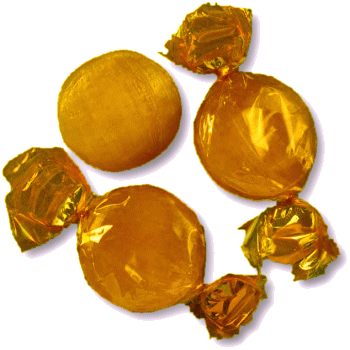 WELCOME TO An Entertainment Site for Scottish Country Dancers - Enjoy the curated selection of theme-related dances for celebrations and holidays, or find a dance associated with a special calendar day, or EVEN your own birthday!
The Naughty Puss, Louis, Wain, 1898
Other Scottish Country Dances for this Day
Today's Musings, History & Folklore
"He's a sly old codger, an Artful Dodger
A scoundrel unsurpassed
He's a ball of fire, a nine-live-wire
Who just can't be outclassed

Yeah, this midnight rover, he lives in clover
It's an art he's got down pat
There never was a greater smooth operator than--

That darn cat!"

~ "That Darn Cat", Sherman Brothers, 1965
Got a naughty kitty? Got a choice phrase for your naughty kitty? Both indoor and outdoor curious cats have a knack for both getting into trouble, and often getting out of it! In fact, their reputation for surviving all sorts of predicaments may be partly responsible for the belief that cats have "nine lives." Cats have a survival advantage partly due to their "righting reflex" — the ability to twist around quickly in mid-air if they fall so that they land on their feet! The idea of cats having multiple lives is an ancient one exists in many cultures around the world. However, in some Spanish-speaking regions, cats are believed to have seven lives, while Turkish and Arabic legends claim cats make do with just six! Regardless, when cats are not tempting fate, they tend to get into trouble. The internet meme of pet shaming (posting pictures of pets with humorous descriptions of their misdeeds) became popular in the 2010s, with cats taking the "lion's share" of postings. Naughty Kitty! Meow! 🐈 🐾
Ecclefechan Feline
Does your cat wreak havoc in your home? Do you have a particularly curious or mischieveous kitty? If so, you and your cat may enjoy some retro Disney film watching of That Darn Cat! a 1965 American Walt Disney Productions thriller comedy film starring Hayley Mills (in her last of the six films she made for the Walt Disney Studios) and Dean Jones (starring in his first film for Disney) in a story about bank robbers, a kidnapping and a mischievous cat. The film debuted December 2, 1965 and was based on the 1963 novel Undercover Cat.
The title song was written by the Sherman Brothers and sung by Bobby Darin and if not for the excess syllables, and more difficult rhyming scheme, might have been named "That Ecclefechan Feline."
Ecclefechan (Scottish Gaelic: Eaglais Fheichein]) is a small village in the south of Scotland in Dumfries and Galloway. The village is the birthplace of poet Thomas Carlyle, who, along with other Scottish literary figures including Lord Byron and Sir Walter Scott, loved cats!
Carlyle had a soot-black kitten who begged tidbits from him at the table and ate them on the floor to the annoyance of Mrs. Carlyle who, during an absence, and clearly exasperated, wroteto her maid, Jessie: "As long as she attends Mr. C. at meals (and she doesn't care a sheaf of tobacco for him at any other time) so long will Mr. C. continue to give her bits of meat and driblets of milk, to the ruination of the carpets and hearthrugs."
Local delicacies includes the Ecclefechan Tart (a butter tart) and a blended Scotch whisky called "The Fechan" whose label denotes the Arched House, which gained local notoriety with the tag line "Gie us The Fechan whisky".
If a cat has been giving you trouble, soothe yourself with a classic Ecclefechan Tart. Click the miniature tarts for the recipe!