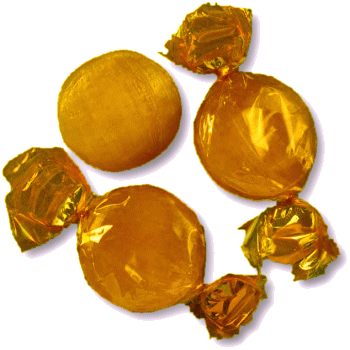 WELCOME TO An Entertainment Site for Scottish Country Dancers - Enjoy the curated selection of theme-related dances for celebrations and holidays, or find a dance associated with a special calendar day, or EVEN your own birthday!
Other Scottish Country Dances for this Day
Today's Musings, History & Folklore
"Behind the hills of Craignish
Look Westward to the sea
Where cruel Corrievreckan
Shrouds many an argosy
Within its rocky caverns
Full twenty fathoms deep
The silent grave of sailors
Resting in endless sleep."

~ The Ballad of Corrievreckan, Highland Lore and Legend (1938)
The Queen of Winter, Cailleach Bheur, is said to reside at Ben Nevis, and ushers in the winter at Samhain by washing her cloak in the Corryvreckan. Coire Bhreacain – "the Cauldron of the Plaid" – is a whirlpool found between the islands of Jura and Mull said to have been created when Breckan, the son of a Scottish king, was drowned in his boat after it was upset by the waves caused by the Cailleach herself. Legend says that three days before she takes up her winter reign, three of her servants stir up the water to make it ready for her. The Cailleach then washes her cloak until "the plaid of old Scotland is virgin white."
Corrievrechan
Today, November 1st, marks the arrival of winter, heralded by the arrival of the Witch of Winter, the Cailleach Bheur, who reigns over the land until the spring.
​
It was the belief that the Cailleach Bheur, also known as Beira, the Queen of Winter, had a firm hold on the country by raising storms thus preventing greenery to emerge. She was considered a tough and brutal old woman who stirred the deadly spiraling action of Corryvreckan whirlpool, ushering snow, as well as torrents resulting in the overflow of rivers. Even the creation of lochs and mountains were attributed to her.
​
The Corryvrecman whirlpool is said to be Beira's washtub. Washing her great plaid in the Gulf of Corryvrechan (Gaelic: Coire Bhreacain - 'cauldron of the plaid') is said to take three days, during which the roar of the coming tempest is heard as far away as twenty miles inland. When she is finished, her plaid is pure white and snow covers the land.
​
The Corryvreckan Whirlpool is the third largest whirlpool in the world. It is found in the Gulf of Corryvreckan, a narrow strait between the islands of Jura and Scarba, in Argyll and Bute, off the west coast of mainland Scotland.
​
To watch a video explaining the forces creating the whirlpool, click the painting of "The Corryvreckan," by Scottish Atmospheric Landscape Artist Kevin Hunter.